The College of New Jersey Department of Computer Science Presents…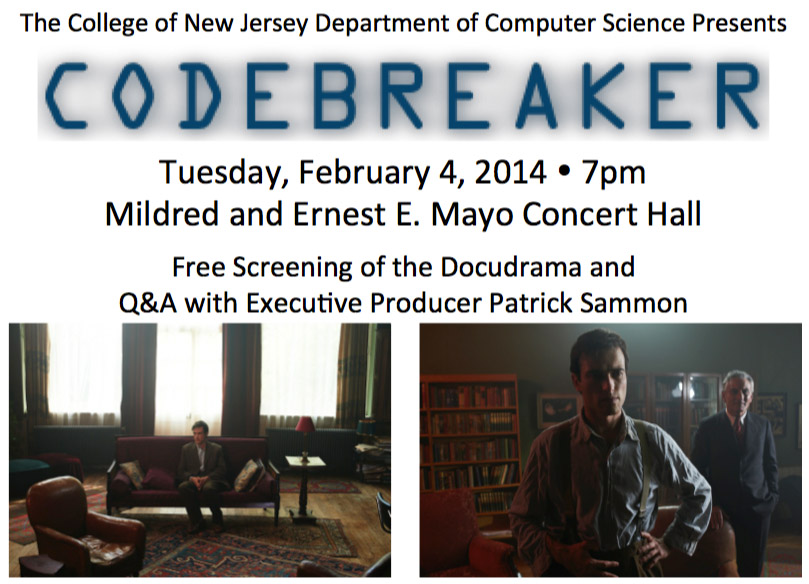 CODEBREAKER tells the remarkable and tragic story of one of the 20th century's most important people. Alan Turing set in mo9on the computer age and his World War II codebreaking helped turn the 9de of the Second World War.
Instead of receiving accolades, Turing faced terrible persecution. In 1952, the British Government forced him to undergo chemical castration as punishment for his homosexuality. In despair, Turing committed suicide. He was only 41 years old.
Documentary elements seamlessly interconnect with drama scenes in CODEBREAKER to offer a three dimensional picture of Turing, his accomplishments, his tragic end, and his lasting legacy.
Sponsored by the Department of Computer Science, the School of Science, the Cultural and Intellectual Community Program Council, and Upsilon Pi Epsilon