TCNJ's Computer Science Department has many facilities available for student work and research. The department has many ways to access the Unix and Novell on campus networks, which include classrooms and open labs for general use. They feature top of the line Intel computers as well as Macs installed with the latest software. The Computer Science Department facilities ensure students are well equipped for performing any required task.
Department Facilities:
STEM Building Room 100
The Computer Science student lounge is an open study space for CS majors and students taking CS courses.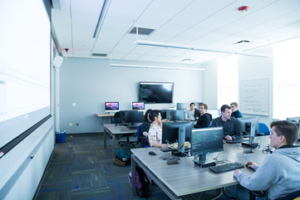 STEM Building Room 101
YouTube Tour of STEM 101
The Computer Science Project Lab is reserved for CS majors and features 24 multi-platform computers and a projector system.  CS majors have swipe access to this room 24 hours a day, 7 days a week, which makes it a great place to work on group projects, coursework, and personal computing projects.  The CS Department's drop-in tutors meet with students in this space during scheduled weekly hours.
STEM Building Room 102
YouTube Tour of STEM 102
This classroom seats 48 students and features a dual-screen projector and table and chair format, which allows the room layout to be arranged to facilitate a variety of instruction methods and group events.  Our student organizations meet in STEM 102 on Wednesday and the Department's Celebration of Computing/Student Achievement events are held in the space on the last Wednesday of each semester.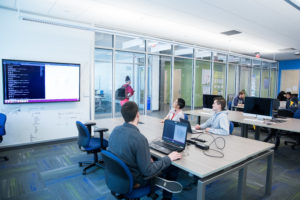 STEM Building Room 103
YouTube Tour of STEM 103
The Computer Science Research Lab is a collaborative space where students can work on their projects and meet with their faculty mentors and group peers.   Access to this room is restricted to CS majors and students who are completing research with CS faculty during the semester.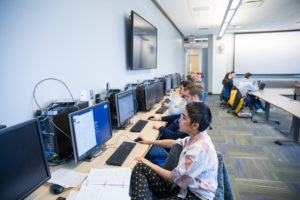 STEM Building Room 112
YouTube Tour of STEM 112
This lab features 24 multi-platform computers and is shared with the School of Engineering.  Students have swipe access to the lab when it is not reserved for classes.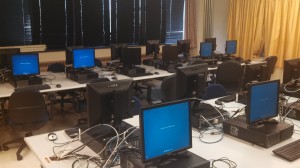 Windows Lab, Forcina Hall Room 424
YouTube Tour of Forcina 424
This lab features 24 top of the line Dell computers with Intel processors. The computers are equipped with Windows 10 and many tools useful to Computer Science majors such as Visual Studio.NET. The lab is open for general use most of the day but may be reserved for classes at certain times.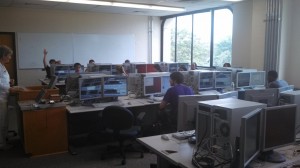 Linux Lab, Forcina Hall Room 406
YouTube Tour of Forcina 406
This lab features 24 computers equipped with the CentOS Linux operating system. The lab may be reserved for classes during parts of the day but is open for student use most of the day.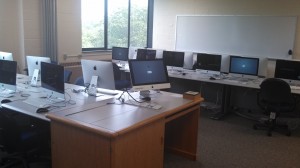 Mac Lab, Forcina Hall Room 403
YouTube Tour of Forcina 403
This lab features 26 Mac machines. The lab is open all day for student use and classes. It is a good place for students working on both Java and C/C++ projects for their introductory CS courses.