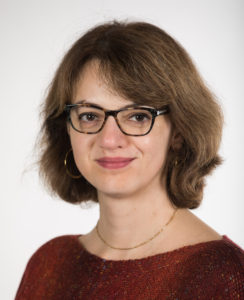 Dr. Andrea Salgian has been awarded a $5,000 grant from Teach Access to support CS curriculum development.
The Teach Access Curriculum Development Award will provide support for the design and implementation of a user accessibility module in CSC 355 – Human Computer Interaction, which Dr. Salgian will be teaching this fall. The new module will help prepare students to become developers of technologies that are inclusive and accessible for all users.  Part of the funds will be used to acquire various computer interaction devices, such as body trackers and smart speakers.
A full list of the ten awardees, including Dr. Salgian, can be found on the Teach Access website: https://teachaccess.org/2020/07/2020-2021-curriculum-development-awardees-announced/
Congratulations again to Dr. Salgian!