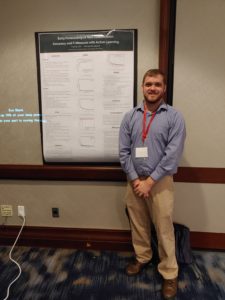 CS major Tom Orth (Class of 2021) presented a research paper he co-authored with Dr. Michael Bloodgood at the IEEE ICSC 2020 conference in San Diego, California, held February 3 – 5.  Orth and Dr. Bloodgood's paper, titled "Early Forecasting of Text Classification Accuracy and F-Measure with Active Learning", was one of eight papers nominated for the Best Paper Award at the conference.  Orth completed mentored research with Dr. Bloodgood in Fall 2019.
More information about IEEE ICSC 2020 can be found at: https://www.ieee-icsc.org/
Congratulations again to Tom and Dr. Bloodgood!