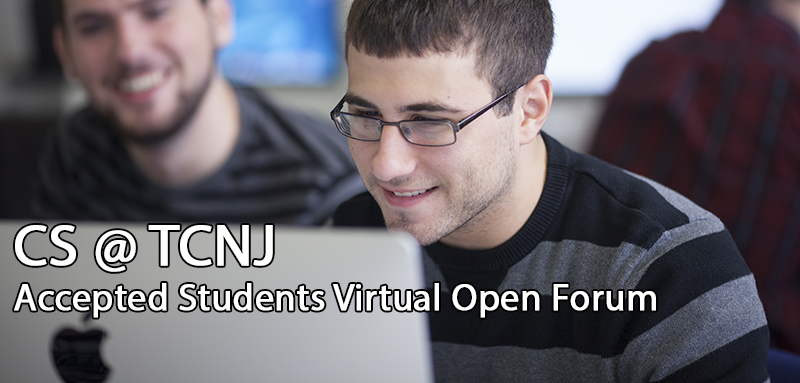 A very special event for students accepted into the Computer Science program at The College of New Jersey!!
Join us for a virtual open forum on one of the following dates/times. (Parents are invited to participate as well!)
Click on the appropriate link to register for your preferred date / time. You will be asked to give your name and email address – this is to confirm that you are a "real" person and to send you email confirmation of your registration for the event.
Wednesday April 23rd, 7:30 – 8:30 pm, Dr. Peter DePasquale and Dr. Ed Kim hosting.
https://attendee.gotowebinar.com/register/5940452775356299266
Thursday, April 24th, 9 – 10 pm, Dr. Andrea Salgian hosting.
https://attendee.gotowebinar.com/register/7896113425751286018
Saturday April 26th, 11 am – 12 noon, Dr. Monisha Pulimood hosting.
https://attendee.gotowebinar.com/register/4369249559752845826