Sharing Advancements in Computer Science:
ACM National Student Research Competition
March 5-8, 2015
Two TCNJ Computer Science students were invited participants in the ACM Undergraduate Student Research Competition (SRC) held during the SIGCSE 2015 Conference in Kansas City, Missouri. Derek Duchesne (Class of 2014, with graduation in May 2015) and Brandon Gottlob (Class of 2016) submitted abstracts of their individual research projects and were selected for the national competition by outside reviewers. TCNJ was the only college or university represented at this ACM SRC to have more than one undergraduate project selected! There were a total of seventeen undergraduate projects chosen for participation in the SRC. Each student participant received a travel award, sponsored by Microsoft Research and the Association for Computing Machinery. In addition, the students and their faculty mentors received support from the Department of Computer Science and the School of Science to attend the SIGCSE Conference.
The project Collaborating Across Boundaries to Engage Undergraduates in Computational Thinking (CABECT), is partially funded by the National Science Foundation DUE Award #1141170. Derek, mentored by Dr. Monisha Pulimood, focused his research project on "Using CABECTPortal as a Case Study to Extend the Capabilities of Penetration Testing Tools." An abstract of Derek's research is below.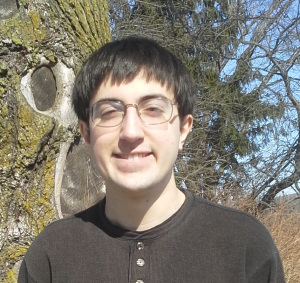 This project presents an approach to web application security that modifies general penetration testing tools to test for advanced vulnerabilities. As a proof of concept, the ZAP (Zed Attack Proxy) security tool was extended with functionality to test vulnerabilities such as server-side security misconfiguration, to test CABECTPortal (a website housing collaborations between multiple disciplines). By combining the general vulnerability checks built into tools like ZAP and the server-side maintenance checks that are normally conducted manually by system administrators and programmers, this project provides a more tailored approach to security testing that can be applied to any web application, making testing easier and more precise.
---
Brandon designed an original experiment, "Real Time Occupancy Notification: A Comparison Between Passive Infrared and iBeacon Implementations", guided by Dr. Deborah Knox. Brandon's project is partially funded through a Student-Faculty Research Award from the TCNJ Chapter of Phi Kappa Phi. The abstract of Brandon's research project follows: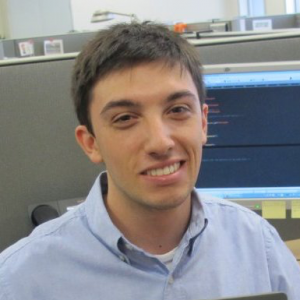 iBeacon technology has the potential to evolve occupancy detection over the traditional passive infrared motion sensor approach due to portability, relatively low cost, and capabilities beyond motion detection alone. This project implements study room occupancy detection in the TCNJ Library using a Raspberry Pi with a PIR sensor and an Estimote Beacon. The scalability of each approach is directly compared by cost, ease of setup and maintenance, and accuracy. Prototype occupancy detection systems are set up in study room environments to provide end-users with a listing of available rooms in real-time through new functionality in the TCNJ Library iOS app. Using iBeacon sensors can bring extra functionality to existing systems and new environments where portability is essential.
---
Both student projects were conducted as part of the Computer Science mentored research capstone experience. Congratulations to Derek and Brandon for representing TCNJ and for sharing their results at the ACM Student Research Competition at SIGCSE 2015! Their research posters may be viewed in the Computer Science Department in Forcina Hall, 4th floor.
Article prepared by Dr. Knox, March 16, 2015