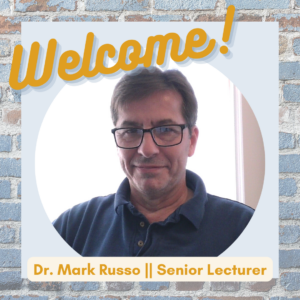 Welcome back to Dr. Mark Russo, a longtime CS Department adjunct faculty member, who is returning this year in the position of Senior Lecturer!
Dr. Russo has taught a variety of courses for the department since joining as an adjunct in Spring 2015, including sections of CSC 220, CSC 230, and CSC 470 Special Topics course (Advanced Browser Technologies), as well as courses for Engineering majors.
This semester, Dr. Russo will teach sections of CSC 230: Data Structures and CSC 217, a course for Engineering majors which utilizes the programming language Python.
Find Dr. Russo's research interests and contact information on his faculty profile page.